We are supporting the National NHS Clinical Pharmacist in General Practice Pilot. We are helping GP practices to recruit Clinical Pharmacists for this pilot service.

We can also support GP practices that are NOT part of the NHS pilot

For more information please email us on: info@RxAdvisor.co.uk Pharmacists - send you CV to: info@RxAdvisor.co.uk

Rx Advisor is a leading independent provider of NHS approved Clinical Review, Audit, Prescribing Support, Medicines Optimisation,and, Training services.

A track record of excellence in NHS service provision since 1999 - The Rx Advisor team works in close collaboration with commissioners to deliver sustained outcomes with a clear focus on enhancing patient care.

Innovative healthcare solutions delivered fast - From strategy to service delivery, we deploy the correct level of experience to provide solutions that are efficient, cost effective, and which make best use of information technology.

Clinical & Corporate Governance with the Highest of Standards - Rx Advisor is registered and accredited by:

NHS Information Governance Framwork

Matrix quality standard for information advice and guidance services

City & Guilds - Approved NVQ Training Centre

Information Commissioners Office (Data Protection Act)

Skills Funding Agency

European Social Fund

Our team of experienced clinical pharmacist and prescribing support technicians are available to provide a range of medicines management and medicines optimisation services to GP practices and CCGs. We have over 16 years experience and we can provide excellent references of our work.

Click here to read our published paper in Prescriber 2013 where we achieved a return on investment of almost £6 for every £1 invested for a CCG with 185 GP practices in 6-months!

We have funding availble to support some of our services so that there is no cost to GPs or CCGs. Please contact us for more information: info@RxAdvisor.co.uk

"...your report has proved to be extremely valuable for the practice". Sarah Arnall, Practice Manager, Montgomery-House Surgery

This audit will identify areas that require attention or improvement within the GP practice. It includes a full 153 point check of medicines management. Click here for more information

"The Flu training was very informative and the practical sessions were the most beneficial. In particular, the trainer was brilliant!" Kassim Kurji (Pharmacist)

We provide a wide range of training courses for pharmacists and dispensing support staff. This includes NVQs, Apprenticeships, Dispensing doctor staff training, and CPD courses for health care professionals and their support staff.

Rx Advisor Limited. Approved NHS provider of Medicines Management and Medicines optimisation services. Services provided to NHS Clinical Comissioning Groups (CCGs), Primary Care Trusts, and Pharmacies. We also provide NVQ Level 2 and Level 3 Apprenticeships. Funding and employer grants can be obtained fro our traiing courses. We also provide flu vaccination training.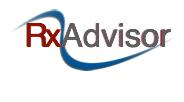 Call us: +44 (0)116 2730790
Medicines Optimisation & Training Services
"Providing innovative solutions for cost effective and evidence based use of medicines to help enhance patient care at all levels"
Copyright © Rx Advisor Ltd 2013. This website is published by Rx Advisor Ltd. Rx Advisor is a limited company registered in England and Wales at Companies House. Company registered number: 06452062.